Welcome to our first 2020 Snowbird Season edition of Beach Area News!
Like everything this year, this season will be different.  Many of you up north may not be coming down for the winter, while others may find escaping the confined spaces that cold weather brings makes our warm climate more attractive than ever.  If you're still trying to make that decision, or if you are already making your plans to come down and join us, this issue of Beach Area News is for you.
CURRENT COVID STATUS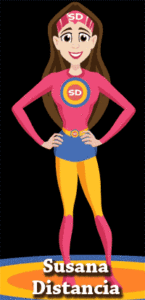 As of this date, Yucatan is at the ORANGE level in Mexico's 4-color "traffic light" system.  Orange means "non-essential" businesses (including some restaurants) are open with  very limited capacity, masks are REQUIRED in public spaces, and the ongoing need for social distancing ('sana distancia") and washing/sanitizing your hands continues. Cultural events are being permitted with tight controls and limited attendance. ALL large public events (such as Dia de Muertos/Hanal Pixan) are cancelled and large gatherings are prohibited.  Overall, do not expect the same culturally-vibrant scene this year.
At this moment in mid October, the private and public hospital systems are not at capacity. Certainly the nationwide closure of schools is helping to hold the numbers down, but the gradual reopening of Yucatan's economy could bring them back up again.
Some tourism venues like Maya ruins, museums and cenotes are open with limited hours and daily limits on visitors.  Alcohol retail sales are permitted with limited hours.
ANY of these permissions or restrictions could be changed at any time by the State government if conditions permit.  International travel restrictions–implemented by Mexico or your home country–could change anytime.  Your airline might also make last-minute changes; check with them frequently as your trip approaches.
(If you are planning to drive to Mexico, note that "non-essential" cross-border travel is closed until at least November 21. A good article appears here:  https://www.mexperience.com/mexico-land-border-restrictions-closure-covid-19/ )
An excellent source for current status information on Covid-19, business hours of operation, restaurant operating hours, and other pertinent information is the MID CityBeat Facebook page: https://www.facebook.com/midcitybeat.  If you follow the Yucatan Beach Friends FB group, you see the postings there.  MID CityBeat bypasses the rumor mill and goes directly to government sources to get correct, current information.
CONSULAR AND IMMIGRATION SERVICES
The Canadian Consulate in Quintana Roo is providing limited services. The US Consulate in Merida informed us this week "Please note we are slowly adding routine appointments in Merida."  Checking the Consulate Website shows that all Merida appointments in November are filled; check for cancellations.  December appointments will be opened in mid-November.  The Consulate always holds some slots open for emergencies.  Note that each applicant requires their own appointment, and all visitors to the consulate age two and older must wear a mask.
The Mexican Immigration offices are also running with minimal staff and very few services are offered.  Be sure that all your travel/immigration documents are current before you leave home!  Remember that your passport must be valid for six months after your entry date or you will not be allowed into Mexico.
WHAT TO EXPECT WHEN  YOU ARRIVE
First of all, remember that the storm season officially runs through November 30.  Check the National Hurricane Center Website http://hurricanes.gov every few days to see what's going on out in the Atlantic.  A hurricane like Delta (which missed our immediate area, but not by much) could do massive damage.  Hopefully, we'll continue the luck of the past 18 years since Hurricane Isidora came through.
Some of the beaches in our area experienced considerable beach erosion from Delta, and some were covered with tons of seaweed.  There has been a lot of cleanup in some areas, but you may find some of your favorite beach spaces are not the same as last year.  Watch the FB groups for photos, or ask a friend in your beach neighborhood how your beach looks. There is a photo down at the bottom of this Newsletter that shows one area of beach in eastern Progreso on October 17–scroll down.
Chelem and Churburna remain in a cleanup mode. An important change in garbage handling since last year: all Public Dumps have been closed. Consult our website BeachAreanews.com for current information on Trash/Garbage pickup by Prolimpia.
Storm possibilities aside, Progreso has been significantly cleaned up by the Ayuntamiento de Progreso.  You'll find many streets repaved and big improvements in Centro, especially the north end of Calle 80 from the Mercado to the Malecon.  But things are much quieter due to the restrictions on businesses.
Again, MASKS ARE REQUIRED BY LAW IN PUBLIC SPACES.  Although you're going to see some people without them, our expat community generally tries to set a good example.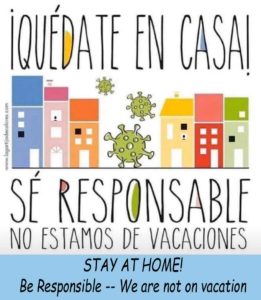 Mexico does not require two weeks of self-isolation upon arrival.  But given the infection risk involved in any international travel, you should plan to take your first 14 days to just enjoy your beach area home.  Many area restaurants run delivery services, and there are folks who will do grocery shopping for you as well.  The rule QUEDATE IN CASA! (Stay at Home!) applies double when you just got off a plane.
HEALTH CARE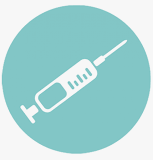 IMPORTANT:  Besides having COVID around, we are also approaching FLU season.  Dra. Fany Lucia Rubio Losa of Merida Health Travel advised us recently that the flu vaccine may be in short supply (and of questionable quality) in Mexico. 
If you want to get a flu vaccine this winter, do it before you leave home. 
Make sure your health insurance covers COVID.  (For that matter, make sure it covers you outside your home country!)  We are aware of three Yucatan companies who provide different healthcare-related services to foreigners:
Amexcare (works with US insurance companies only)
THE GOOD NEWS
The weather is moving out of the summer humidity and into the winter season that we all love.  Our local Progreseños are still warm and friendly, even though it's a bit harder for them to express it.  The Gulf waters are the same emerald green as before.  Get your flu shot, pack your masks, and come on down!
MAILING LIST POLICY NOTE:
Every issue of Beach Area News has an Unsubscribe link at the bottom, which will instantly take you off our list.  Please know that if you do this, Mailchimp's robust spam control policies prevent us from adding you back using that same address.  If you change your mind later, you can easily send us a different address to use. OR write to us and we will send you a special "sign up yourself" URL.  (We do not make that public to keep US from being spammed!)
Look forward to seeing your smiling faces this winter.  Safe Travels to all.
The Beach Area News Team
Bob Rentz, Speranza Avram, Karen Cloutier, Dave Bloch