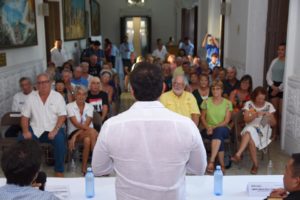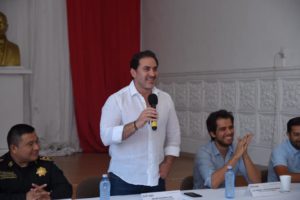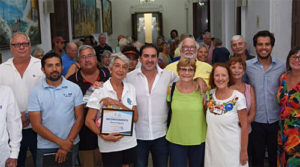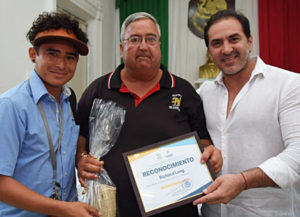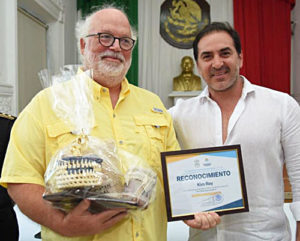 Mayor Julian Zacarias Curi addresses the crowd of about sixty expats.
The Mayor answered questions and addressed concerns from members of the audience.
Several representatives of local hardworking community organizations received recognition from the Mayor.
CERTIFICATES AND GIFTS WERE GIVEN TO:
Sally Again-Hirst
Organizer of Expat float in the 2019 Progreso Carnaval celebration
Richard Long
for his long-time contributions of school supplies to children in our area
Kim Ray
representing the Chelem Apoyo Program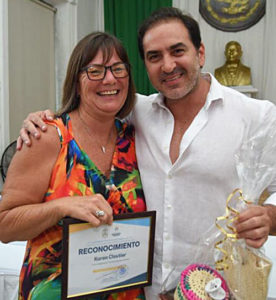 Karen Cloutier
and Francois Cloutier (not pictured) for their coordination of  the Chicxulub Soup Kitchen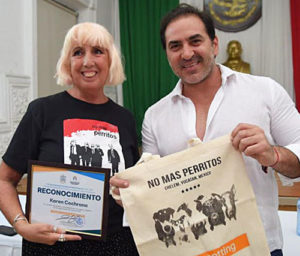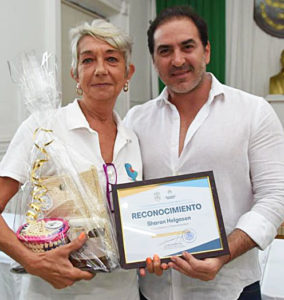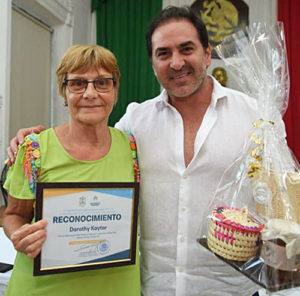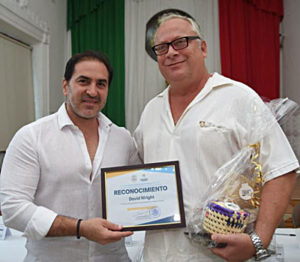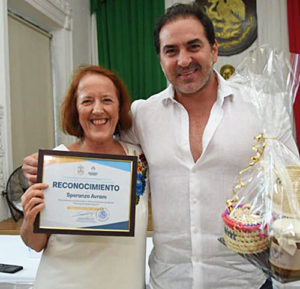 Karen Cochrane
representing No Mas Perritos
Jody Wilson
representing Sharon Helgason and the Chicxulub Food Bank
Dorothy Kaytor
representing the Chuburna Apoyo Program
David Wright
for offering marketing classes for area small businesses
Speranza Avram
representing the Progreso Apoyo Program
The mayor also acknowledged Bob Rentz for his long-term work on improving garbage collection, as well as the entire Beach Area News team for our newsletter and Website.