Beach Area News is not recommending the hospital nor the companies and organizations mentioned on this page.  This article is only a report on our visit.
The group gathered in the lobby waiting area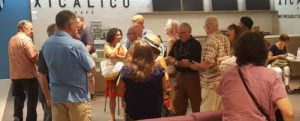 …and then heard a presentation by the Hospital Administrator, Medical Director and other key staff people.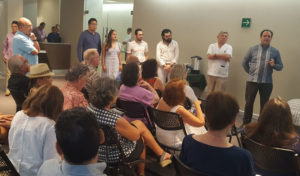 There was also a presentation by Amexcare, a billing services provider that contracts with many hospitals in Mexico to assist patients whose insurance companies are in the USA with billing and payment issues.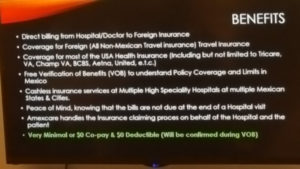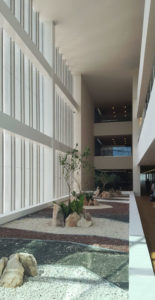 Then we began our tour of the hospital. Some areas were closed off; they are in the final cleaning and sterilization processes prior to the hospital opening (hopefully in two weeks).  Here is the atrium.
In this room for the examination of newborns, the ear-shaped LED sign up above warns people that they are making too much noise.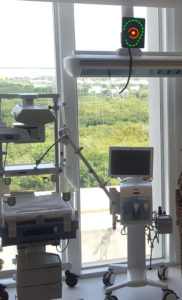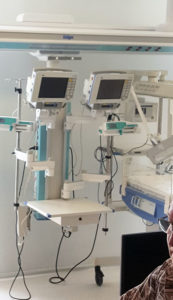 We visited a standard room, called a "Junior Suite."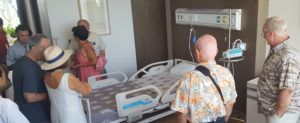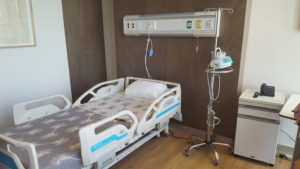 This is a Master Suite.  The main patient's room is through the door; this is a separate salon with sofas, chairs, TV and its own bathroom.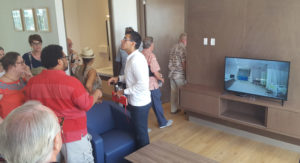 The hospital has all the latest imaging equipment including X-ray, tomography (CT Scan) and MRI.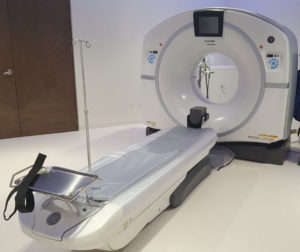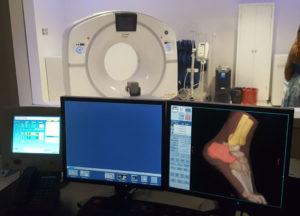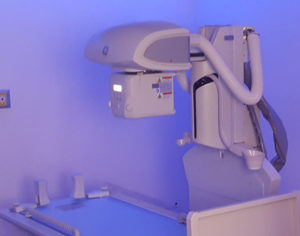 This is a portion of the laboratory:
As you see on this sign,Hospital Faro is part of Christus Muguerza, which is a branch of Christus Health based in Texas and extending into Mexico, Chile and Colombia.